Homeowners
Homeowners Trust Vinyl Craft with their Vinyl Product Needs
If you're a homeowner with a vinyl fencing or other vinyl project in mind, there's nobody better to turn to than Vinyl Craft. For almost 20 years our vinyl experts have assisted homeowners with project planning and provided them with the absolute best vinyl materials available. We are fully dedicated to providing impeccable customer service and will work closely with you step-by-step to ensure that the process is as stress-free as possible and that all of your needs are met.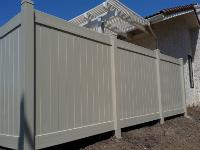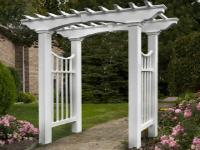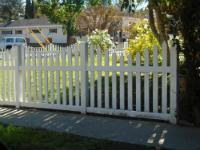 Beautiful, Reliable Vinyl Craft Products Enhance Your Property
At Vinyl Craft, we have an ample selection of exceptional vinyl privacy fencing, picket fencing, ranch rail fencing, gates, arbors, gazebos, patios, pergolas and more for homeowners to choose from. Our vinyl products require minimal maintenance and are made in the USA from premium vinyl materials that are extremely durable and adhere to all industry standards. Additionally, with our in-house Computer Numeric Control (CNC) machines we can meticulously and promptly customize vinyl materials to match all project specifications.
Vinyl fencing, gates, arbors and other outdoor vinyl products are fantastic investments and can greatly improve the look and feel of your property. Vinyl has numerous important advantages over wood and other materials and will ultimately provide you with decades of enjoyment.
If you're a homeowner particularly interested in vinyl fencing, click here to take a look at an incredibly informative article from Angie's List. The article includes valuable information about selecting a fence, the typical costs involved, and deciding whether to install the fence yourself.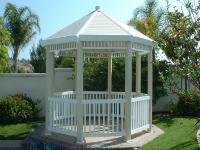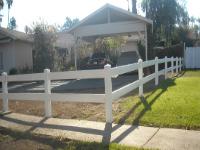 Stress-Free Service and Unsurpassed Industry Expertise
We take great pride in the unsurpassed quality of our vinyl products and service and work hard to earn your business. Please call us at (888) 828-4695 if you have any questions about our products or are interested in vinyl customization. If you'd like, we can also recommend excellent experienced installers that have done outstanding work with Vinyl Craft products.